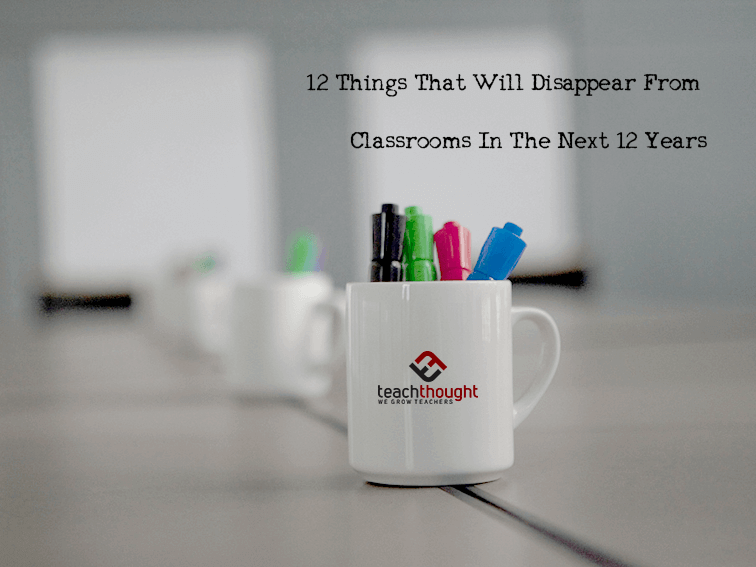 See Article Here:
http://www.teachthought.com/the-future-of-learning/things-that-will-disappear-from-classrooms-in-the-next-12-years/?platform=hootsuite
This article starts out with a starts out with a statement that I have long believed is eventually going to happen in education.

What will disappear from classrooms in the next 12 years?
"1) Whole Class Instruction/Direct Instruction - In what universe does standing up in front of 30 people to "teach" something make any sense?"
From the 1950's until the early 2000's, education technology integration practices were mostly geared toward making the technology fit into already existing teaching practices. Lectures turned into videos or filmstrips and chalkboards became marker boards or overheads, even smart boards. However the teaching practice stayed the same. All students were required to focus all of their attention on the same thing, at the same time, and follow along at the same pace. There were some alternatives for differentiating instruction, but those options were limited.
Just within the last 15 years, technology has increasingly impacted how educators teach and how students learn. The most recent of which has been 1:1 implementations. Each student having a device allows each student to take control his or her own learning.

So what will class instruction look like in the future?
Screencasts / eLearning Activities
This picture above is just a sample of what direct instruction is starting to look like. Teachers can record content or live conference with students individually through their devices rather than display the slideshow (PowerPoint) on the projector screen in front of the class. When all students have screens in front of them, why do we need have the big projector screen in front of them as well?

Small Group Instruction
Teachers will be able to provide small group face-to-face instruction as appropriate.
Centers / Stations
This is an instructional technique I have seen practiced in elementary classrooms that could be applied to higher grade level instruction.
Blended Learning