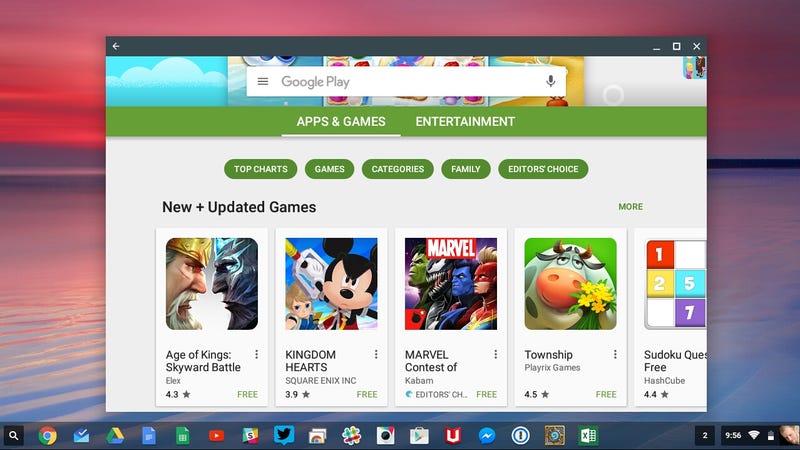 Chrome (Version 53) included a large amount of updates. Some of these caused some havoc in our enterprise environments, but for the most part, those bugs were quickly resolved.
One of the "hidden" features in this update is the ability to access and install apps from the Google Play store on Chromebooks. Although this ability is currently in Beta and is only available on a select few Chromebooks, google has plans
How to install Android apps on Chrome OS :
https://support.google.com/chromebook/answer/7021273?hl=en
List of Compatible Devices:
https://sites.google.com/a/chromium.org/dev/chromium-os/chrome-os-systems-supporting-android-apps?visit_id=1-636118137093447771-931875932&rd=1
In Education, this may help bridge the gap between two competing platforms. Schools have largely bought into either iPads or Chromebooks. With this new ability, those that need a more tactile interface (such as early education PreK - 2, will be able to use education apps previously not available on Chromebooks. This is a step in the right direction, however not all apps in education are available on both Android and Apple's iOS. It will be interesting to see how this new ability can impact student learning with one device.

Using Android Apps on Chrome OS