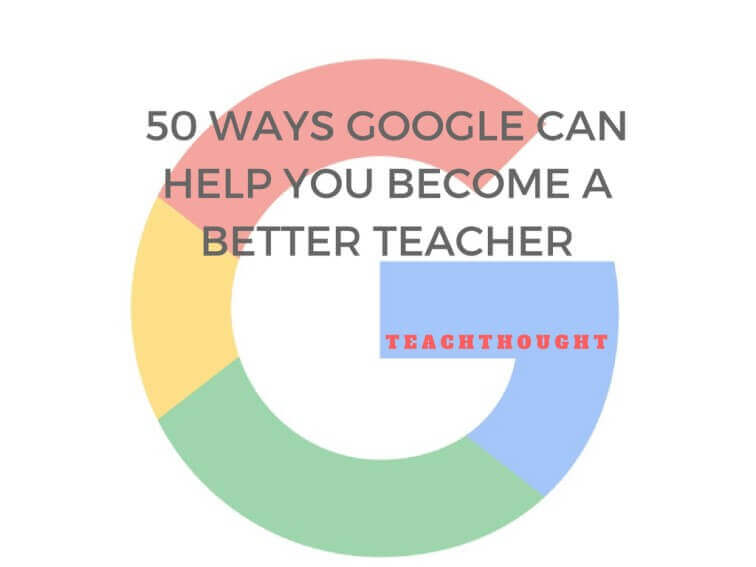 This article was irresistible for me to share. While reading this article, you may be keeping in mind that technology is not the entire solution to all problems in education. However, technology has proven to be a catalyst or the driving force for changing and improving instruction and learning.

Article Preview
While Apple products are known for their integration in classrooms, increasingly Google is the choice for schools and districts looking for something organized, useful, and inexpensive that's available on tablet, laptop, Chromebooks, desktop, smartphone, and more.

...Ed note: Update: This post has been updated with new tips, links, and resources for the 2016-2017 school year to reflect the latest ways to use Google's latest 'stuff.'

1. Find YouTube channels to provide daily writing prompts, activity modeling, and out-of-the-box content area expertise that students find interesting.

2. Use Google Drive for cloud-based storage of critical curricula and other important files. (This one's kind of obvious, but it's among the most useful.)

3. Aggregate videos for blended learning via a YouTube channel.

4. Use Google Search to identify exemplars of project-based learning, blended learning, or mobile learning...
See the full article
http://www.teachthought.com/the-future-of-learning/technology/25-ways-google-can-help-you-become-a-better-teacher/