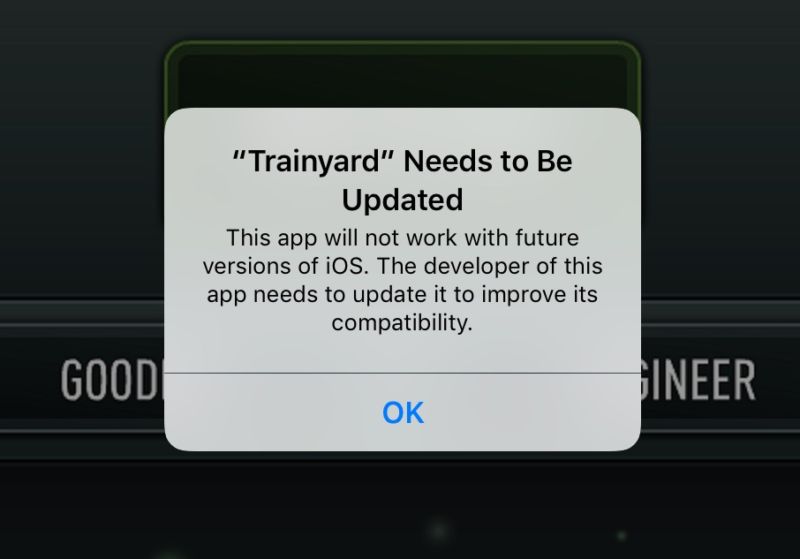 Later this year, Apple will stop supporting out-dated apps in their App Store.
In a few weeks, iPhone users may notice messages like this one (see below) telling you that the app you are using may no longer work when the new update is released, sometime around or after September of this year.
What can I do to update the app?
The answer is nothing. You can't do anything unless the company that made the app release an update. If they don't update, it will no longer work.
In 2013, Apple released the first mobile 64-Bit OS on the first iPad Air and iPhone 5s. Apple has announced plans to drop support of any 32-Bit app/device. This includes all devices made before 2013.
Devices that will NOT be supported after this year
iPad 1, iPad 2, iPad 3, iPad with Retina (aka iPad 4)
iPhone 5 and all previous iPhones
If you want more information you can check out this news article: