Lets start with the main point
$329
(for the base 32GB Model). Essentially the same design as the iPad Air, with some hardware improvements. This iPad was released on March 24, 2017.

The New iPad's Quiet Release
Without much of the usual fanfare, Apple has released a new iPad. There are many names for this new iPad which further conceals its release. Technically speaking, this is the 7th generation of iPad. However, Apple simply refers to it as "iPad." Even more confusing, Apple refers to this devices as the "iPad fifth generation" in their documentation. If I could throw in a little bit of humor, I would almost suspect that Apple learned how to count from Microsoft.
Apple
iPad 1, iPad 2, The New iPad (3), iPad with Retina (4), iPad Air (5), iPad Air 2 (6), iPad 5th Generation (7)?
Microsoft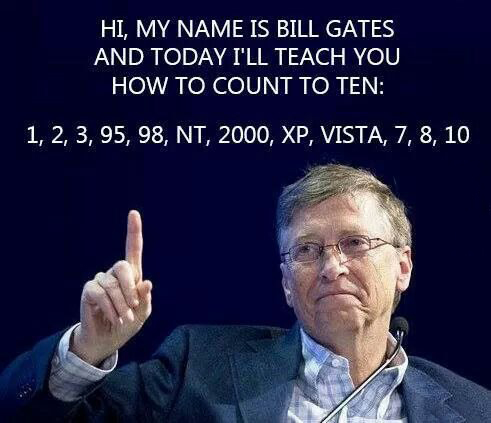 Is this iPad for Education?
As one can see from the $329 price tag, this is the lowest starting price of any new iPad ever released by Apple. In my opinion, this is mostly in response to Google Chromebooks' ever increasing market share in education. Chromebooks are often far cheaper than iPads and have been outselling iPads in the U.S. education market for some time now.
Apple announced that starting with iOS 11, 32-bit apps will no longer be supported. All apps must be 64 bit going forward. However, iPad 2, which was largely sold in education from 2011 to 2014-15, can only run 32 Bit apps. Apple dropped software support for the iPad 2 last year by announcing that iOS 10 will not be available on iPad 2. However, many app developers have continued to support apps running on iPad 2. Now that Apple is requiring all apps to be 64 Bit, the days of the iPad 2 are numbered.
Apple's solution seems to be to release this new iPad, that can run 64 Bit apps with lower price point, so education institutions will replace their aging iPad 2 devices with newer iPads and with the hope that these devices will not be replaced with Chromebooks.
Android Apps coming to Chrome OS
Google announced last year that Chrome OS will now support Android apps. As a result, many manufacturers are releasing touchscreen Chromebooks. As of this article, there are three Chromebook models that support Android apps, with many previously released models scheduled to get Android support by the end of 2017.
Google Android on Chrome OS Support:
https://support.google.com/chromebook/answer/7021273?hl=en
Many of these models are at a cheaper price point than the new iPad and are offering similar functionality to the iPad, as well as a laptop.
Which device is better for education?
In short, this depends on what the specific needs of the classroom are. I have long stated that technology is a tool. From my personal experience, I would say that
Chromebook apply to more classroom situations than iPads at this point
. Google is making strides to include more functionality to the Chromebook to allow tablet functions. In contrast, I have seen little progress from Apple to make the iPad more laptop-like.
Now before I get a large uproar from the Apple crowd, let me say that I was one of the first in my school to fully "buy into iPads." I bought an iPad 2 at release that I have since traded in for an iPad Air 2. I piloted a classroom set of iPads and I have taught with Chromebooks. There are situations where I can see iPads being a great tool in the classroom. My answer is based on which device can be used in multiple situations, across multiple grade levels and subject areas.
What examples of Chromebook or iPad usage in your classroom have worked well?
Sources (and more information)
http://www.anandtech.com/show/11215/apple-announces-2017-ipad-97inch-329
http://www.theverge.com/2016/5/19/11711714/chromebooks-outsold-macs-us-idc-figures
https://www.usatoday.com/story/tech/news/2016/01/11/apple-loses-more-ground-googles-chromebook-education-market/78323158/
https://support.google.com/chromebook/answer/7021273?hl=en