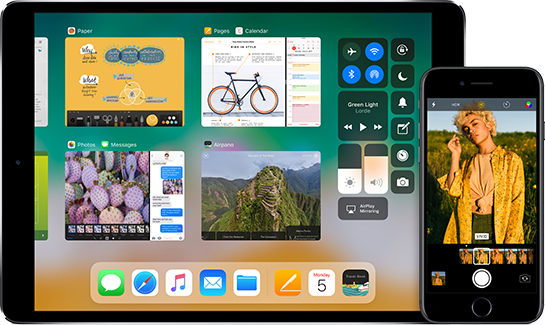 Apple, and other mobile device manufacturers, are constantly adding new features to their mobile device. Once a year, Apple releases a major software update that adds new features and a new look to their mobile operating system known as iOS. App makers update their existing apps and create new apps to take advantage of the new features in the new iOS. As a result, older devices, that are not capable of running the new features, are incompatible with the new updates.
Apple announced that its new iOS will be 64-bit only, meaning any 32-Bit device that ran iOS 10, will not be able to upgrade to iOS 11. These devices include,
iPhone 5, 5C, and iPad with Retina Display (aka iPad 4)
. These devices were released in 2012 and marks an end to 5 years of support from Apple.
Some may see this as Apple's attempt to make users purchase new versions of the hardware. However, the fact that Apple provides 5 years of support for mobile phones and devices is actually on par, if not ahead of others in the industry. Think about your mobile phone, is it more than 5 years old? Keep in mind that these devices will still function without the update, however these devices will not have the latest features and apps released for iOS.
Included below is more information about the list of devices that will run iOS 11.
For more information
https://www.macrumors.com/2017/06/06/ios-11-compatible-iphone-ipad-ipod-models/